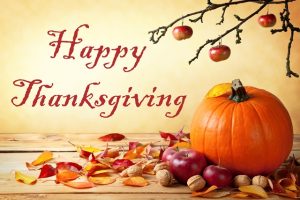 IS THANKSGIVING A PAGAN HOLIDAY?
By James Trimm

The Pilgrims were a splinter group from the fringes of the Puritan movement. Many of them were leaving a Britain which was too politically difficult for them, to start a "perfect" new world.

The first feast lasted three days when thay celebrated their first harvest in 1621,which, thanks to a little help from their native American friends, was abundant.

Thanksgiving as a "holiday" comes from a cross between a conventional harvest festival and the belief of the Pilgrim Fathers when, after serious hardship which had whittled their numbers down from 105 to 43, they finally realized their settlement was going to make it.

Thanksgiving was influenced in part by the English and continental European Harvest festivals popular in the Puritan movement, with churches decorated with cornucopias, pumpkins, corn, wheat sheaves, and other harvest bounty, English and European harvest hymns sung on Thanksgiving weekend and scriptural lections drawn from the biblical stories relating to the Jewish harvest festival of Sukkot.

President Abraham Lincoln proclaimed a national Thanksgiving Day, to be celebrated on the final Thursday in November 1863. U.S. Presidents annually declared a Thanksgiving Day each year on the final Thursday of November. In 1938 F.D.R. broke with this tradition, moving Thanksgiving to the next-to-last Thursday in November.

On October 6, 1941 the U.S. Legislature passed a joint resolution setting this last-Thursday date for the holiday beginning in 1942. But, in December of that year the Senate passed an amendment requiring that Thanksgiving be observed each year on the fourth Thursday of November (This was sometimes the last Thursday and sometimes the next to last). On December 26, 1941 F.D.R. signed the bill into law, for the first time making the date of Thanksgiving a matter of federal law.

Thanksgiving is not of pagan origin, it originates from the Puritan pilgrims who were influenced by the biblical harvest festival of Sukkot.
As many of you know, my wife was hospitalized for two weeks and and had two surgeries beginning October 9th. She was sent home with a antibiotic resistant infection, under home health care with I.V. antibiotics at home, with visiting nurses. Not long after we got home, we both started having Covid-19 symptoms, and have both tested positive for Covid-19. All of this has been a financial burden on us. The I.V. antibiotics are almost $200 a week, and she needs a prescription filled which is just over $200!
We need your help to continue the ongoing work, bringing the message of Messiah to the Jewish people, and bringing the message of Torah to the world. We need your help with the ongoing work of Scripture Restoration, as restore the original Hebrew of the "New Testament" books, a project which will bless all mankind, especially the Jewish people of Israel.
In these uncertain times, we need your support more than ever. The time is short, and there is much work to be done. As you might imagine, donations are low. If you can, please donate. This is no time to pull back from the great work in front of us!
Help us to continue to do important work, like posting important Hebrew and Aramaic texts at Scripture Nexus
As I have said to you many times, I look on this work as a co-operative one with me, and all of you combining our resources together in order to get the job done of helping to teach this great truth to all in the world who will listen. Thank you so much from the bottom of my heart for your continued support, you are the ones who make it all possible by your contributions and your prayers for our work. I truly appreciate your help in every way.
If you can make a one time donation of $500 or $1,000 dollars to support this work.

Donations can be sent by paypal to donations@wnae.org.

Donations can also be made out to "Nazarene Judaism" and sent to:

Nazarene Judaism
PO Box 471
Hurst, TX 76053