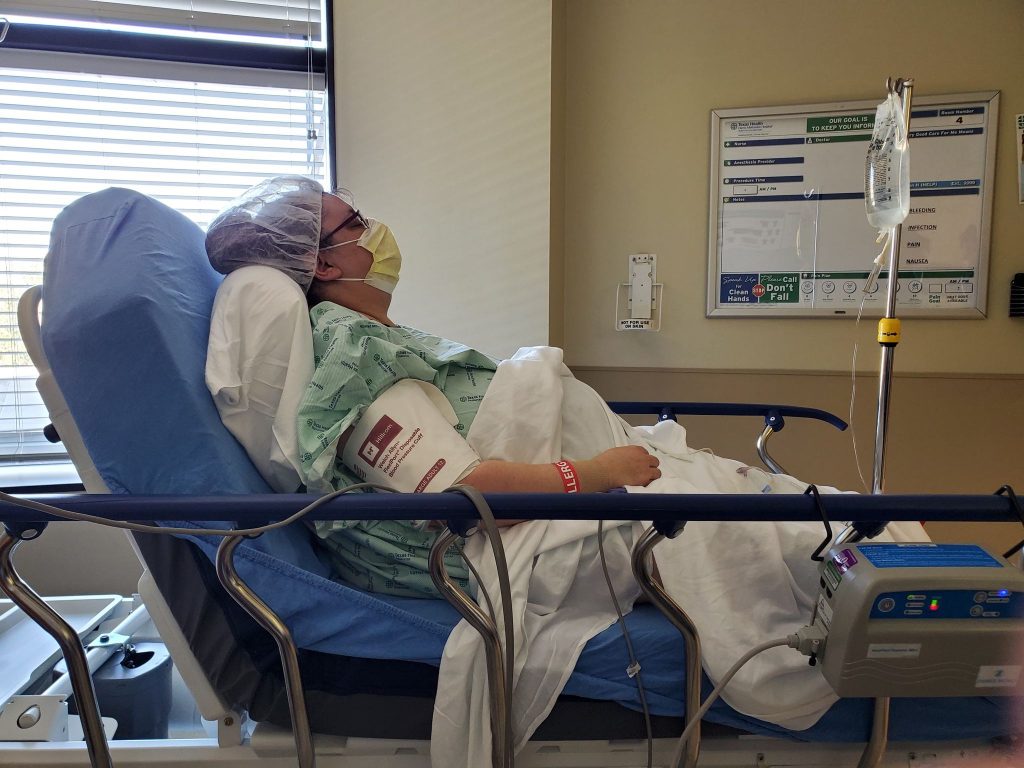 I wanted to update you on my wife's health. As many of you know, she was hospitalized for about two weeks last October (2020) with kidney issues. Just over a month ago she was given a follow up imaging scan. This had been delayed due to Covid-19 (She tested positive for Covid-19 shortly after she got home from the hospital, which was likely the source for her infection). That test turned up a dilated kidney, and so a series of follow up tests were done to see how serious the problem is. This week she had a nuclear renal scan which revealed that her right kidney is virtually non-functioning. These tests were run in the hopes that they would come up negative, and she would not need surgery. It now looks like surgery may be unavoidable. This is not good at all, because, as some of you know, my wife is a very bad surgical risk.
All of these tests and doctor appointments have been costing us co-pays that we just cannot afford. The nuclear renal scan test alone cost us a $150 copay. At the same time my wife has gone into what is called "gap" coverage in her Medicare coverage, so her prescription costs have gone thru the roof. One of her prescriptions alone is $228 a month!
As many of you know, I have been my wife's full time caretaker since she had a 53 day hospitalization and septic shock that nearly killed her in 2018. I work at a desk less than six feet from her bed. So I am in a position to dedicate many hours to this important work that I have been directed to do.
Today (5/6/2021) we are $270 short in clearing bills from the account tonight.
We need your help to continue the ongoing work on the Scripture Research Project. (see more here) as well as our continued online articles and video teachings.
We need your help to continue the ongoing work, bringing the message of Messiah to the Jewish people, and bringing the message of Torah to the world. We need your help with the ongoing work of Scripture Restoration, as restore the original Hebrew of the "New Testament" books, a project which will bless all mankind, especially the Jewish people of Israel.
In these uncertain times, we need your support more than ever. The time is short, and there is much work to be done. As you might imagine, donations are low. If you can, please donate. This is no time to pull back from the great work in front of us!
As I have said to you many times, I look on this work as a co-operative one with me, and all of you combining our resources together in order to get the job done of helping to teach this great truth to all in the world who will listen. Thank you so much from the bottom of my heart for your continued support, you are the ones who make it all possible by your contributions and your prayers for our work. I truly appreciate your help in every way.
If you can make a one time donation of $500 or $1,000 dollars to support this work.

Donations can be sent by Paypal to donations@wnae.org.

Donations can also be made out to "Nazarene Judaism" and sent to:
Nazarene Judaism
PO Box 471
Hurst, TX 76053